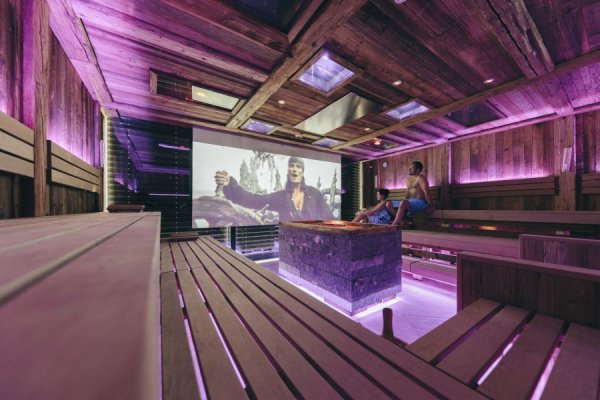 "Dolomites Fire" panoramic event sauna
Relax under the softly coloured lighting, accompanied by melodic sounds and the fine scent of wood as you look out onto the mountain landscape through the panoramic windows, absorbing the heat, releasing the tension.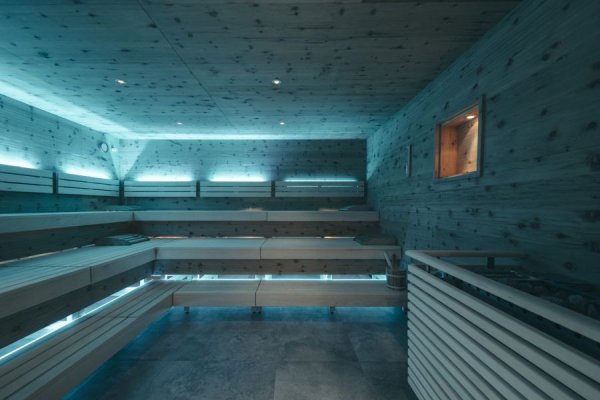 The bio-sauna: 60°C
The fragrance of pinewood soothes the senses, heat lets your thoughts roam. Inhale nature, exhale stress… let pure tranquillity and the aroma of the Welschnofen mountain landscape take effect on body and mind.
Brine aromatic steam bath: 45°C
Radiant heat slows and quietens, the scent of mint and thyme helps you breathe in and out deeply. The heavenly lighting tones create a stirring atmosphere that will induce a holistic calm…
Infrared therapy sauna: 50°C
Let the infrared rays warm you inside like the sun. Reduce stress and relax. Benefit body and self as you bask in the spa area.