Autumn at the Engel!
Our highlights for the season of many colours
Indoors
There's certainly no better season than autumn in which to relax in the Engel's spa area. You can sip a fresh herbal tea, let your thoughts drift and look outside, at the trees as they change colour, with the gentle breeze blowing through them... and if you wish, head outside to the Infinity pool, jump in or perhaps just sit in the jacuzzi as you admire, as from indoors, the many-hued mountain landscape.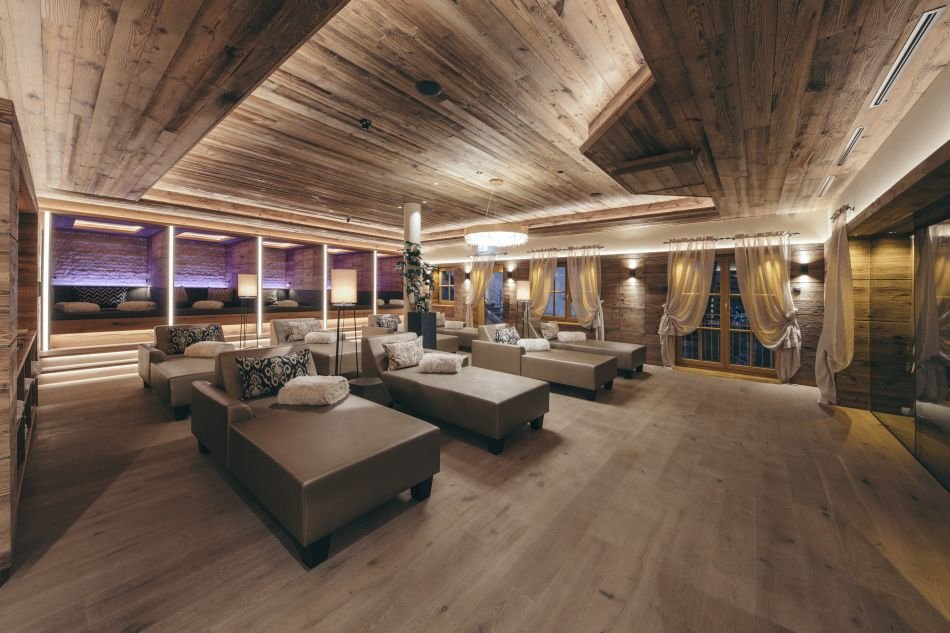 Outdoors
What could be more autumnal than time spent with Mother Nature?! The sun's rays will make your skin tingle, there are walks through the ever-varying tones of the woods around the Rosengarten area, you can collect colourful leaves or chestnuts in the Karer forest - or just head for the summits, always with the prospect of being able to gather autumn memories for your travel album. Of course, a visit to a mountain hut is a must, where you can savour a hot chocolate or a refreshing beer - both are just right for autumn!

In between
Then you come back to the Hotel Engel, where autumn awaits for you to savour in all its culinary glory. We, the Kohler family, always look forward to the convivial get-togethers with our guests for the traditional "törggelen" at the Engel, which will take place this year for the 14th time. With live music – or "Hopfenmusig" as it is known - and draught beer served in the garden! Also on the menu are of course sauerkraut, dumplings, smoked meat and the elegant "queen of the season", the chestnut. Not to mention wine – the term "törggelen" originally meant the practice of tasting the fresh grape juice.

And finally…
Yes, a final word: an autumn visit to us at the Hotel Engel is an experience that certainly won't be forgotten in a hurry. With the magical adventures of the great outdoors, the delicious traditional and gourmet cuisine and - the icing on the holiday cake - the luxury of absolute relaxation, we can offer you an autumn break that would make the angels sing!